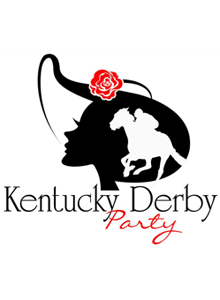 7th Annual Kentucky Derby Party - Fiesta de Derby!
The Regent
6437 Watson Rd, Riverview, FL, 33578
Saturday, May 05, 2018 5:00 pm until 9:00 pm
Organized by: The Outreach Clinic (Contact)
Event Description
The Outreach Clinic will host its 7th Annual Kentucky Derby Party on Saturday, May 5th from 5 p.m. to 9 p.m. Tickets are $100 per person and include complimentary valet parking. All proceeds will benefit the Outreach Clinic, the area's only clinic providing free healthcare to the low income uninsured.
The Outreach Clinic's Annual Kentucky Derby Party is a fun and exciting event! This year's theme is Fiesta de Derby! Attendees will view a live stream of the race. There will be Derby Party food such as Kentucky Hot Browns, free open bar, and dessert and coffee bar.
What would a Kentucky Derby Party be without a Mint Julep and fancy hats?! So put on your finest and see if you can win the Most Beautiful Hat Contest or the Most Creative Ladies' Hat Contest or the Dapper Gentleman Contest.
Please support us by contributing to the Silent Auction
Last year, the Outreach Clinic raised $35,000. The Outreach Clinic cannot provide vital services without the help of the community. The 7th Annual Kentucky Derby Party is a great and easy way to support a wonderful local non-profit.
The Outreach Clinic is a 501(c)(3) non-profit located at 517 N. Parsons Ave. in Brandon, FL. For more information on the clinic and to get tickets to the 7th Annual Kentucky Derby Party, please call 813-654-1388.
Who Attended
director
Jeni La Paglia
Michael La Paglia
Carole Gill
Cindy Koopman
Kenneth Woods
Lorena Woods
Melonie Hall
Connie Huber
Dustie Amatangelo
Michael Brandt
nkechi ezeanya
Barbara Lenoir
Jennifer Ting
Barbara Allen
Wendi Goodson-Celerin
Barry Alspach Marlene Alspach
Charis Werly
Deborah Humphrey
ARVIND RAM
carol costello-jose
heather Iverson
Angela Gatlin
Annette Aldridge